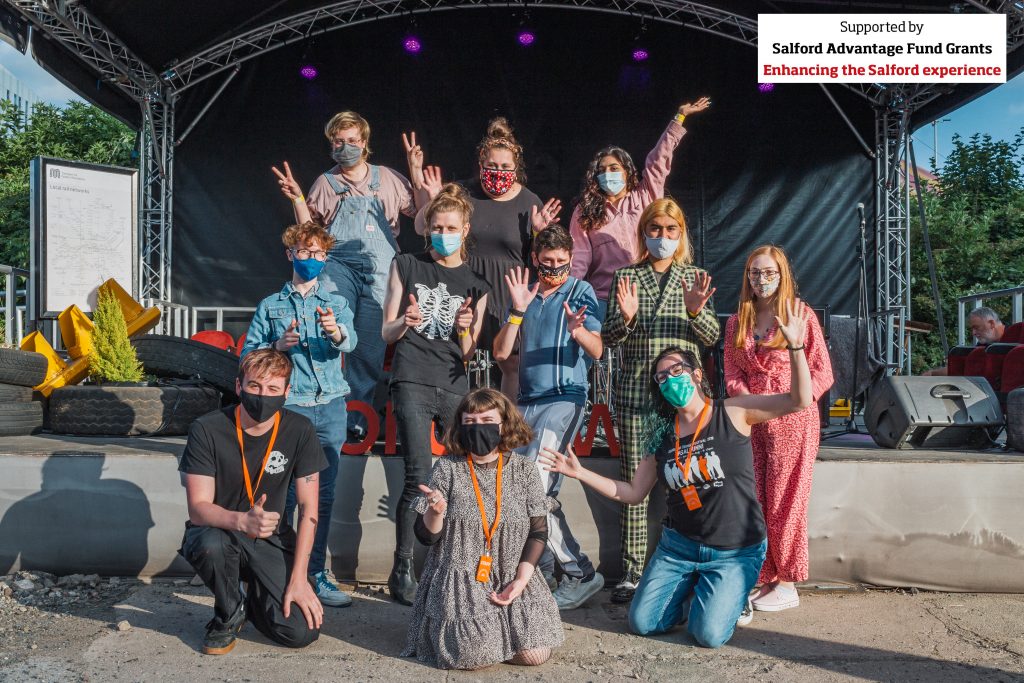 The Covid-19 pandemic dramatically altered the university experience of students around the world and the professional world they will join as graduates. Thanks to our generous donor community, we can support our students to reach their potential and fund extracurricular activities through the Salford Advantage Fund (SAF).
During 2021, Niki Woods, Senior Lecturer in Performance and Artistic Director of New Adelphi Theatre, led New Adelphi Enrichment Activity: How To Survive to help student and graduate artists recover from the pandemic.
Tell us about what you wanted to achieve with New Adelphi Enrichment Activity: How to Survive.
The hope was for students to embrace an uncertain cultural landscape and to understand how our own resilience plays a part in artistic practice through a series of talks, workshops, and activities that keys into area and artist survival after a pandemic.
How did you accomplish this?
The team have produced several, broad ranging enrichment activities during the last 10-12 months, to allow students to see a diverse approach to presenting work that happened in response to the pandemic or that changed its direction to adapt.
We engaged our graduates in a series of alumni talks and masterclass; this was well received by our current students and has given some financial support to our graduates who have tried to stay in the arts field during a difficult time. To maximise numbers, these talks happened online and it was great to see students and graduates talking about the landscape and 'how to survive' it as an artist.
We also programmed internal talks with industry professionals where students were able to hear what artists have been doing to adapt their practice during this time of instability in the arts; these sessions were generally well attended from across the programme and year groups.
Our students were also fortunate enough to be invited by HOME Manchester to run a 'HOMEGround Takeover'; this was an extraordinary event that we felt we couldn't turn down! Students from our Music, Comedy Writing and Performance, Technical Theatre, Photography, Design, and Business Management with Marketing degree programmes worked alongside our graduates and professionals at HOME to stage a 'takeover' for the week.
Furthermore, the SAF supported our Dance students to work with graduate choreographers at Coalesce Dance Theatre in Salford and produced work that was streamed online, once again bringing graduates and students together to learn and create.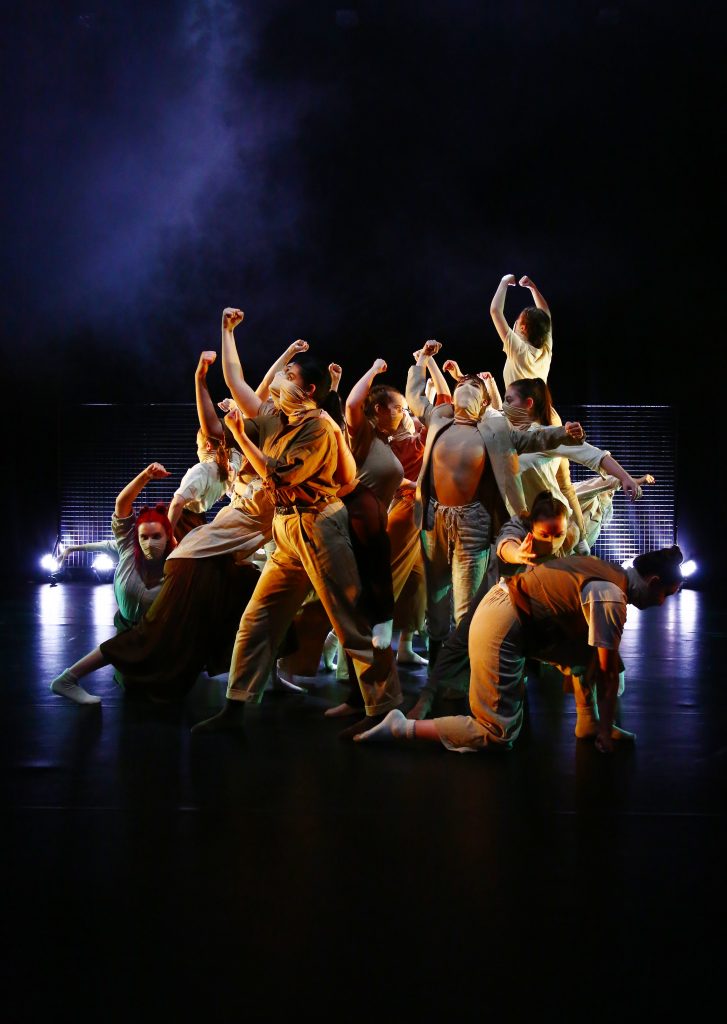 How many students benefitted from the project?
For the HOMEGround Takeover, we platformed 38 student artists, from musicians to comedians, all of whom had not performed live during the pandemic. During the performance, our students and graduates got to produce and perform at a public, outdoor festival, and many of our Music students now feature on the Salford Uni Sounds Spotify playlist, which was played in between our live sets.
This year alone, we've been able to engage with many students across programmes, recent graduates, and local artists; these connections mean our students can see the value in the ecology of building strong networks of support.
Genuinely loved every moment! For a first gig back, I felt super supported by the team and the event itself was so warm and friendly. It was amazing to watch live performances of music and comedy again and I feel very appreciative that our University is so supportive of their students and alumni.

Charlotte Cropper – Media and performance graduate (2021), new adelphi theatre intern (2022) – on HOMEGROUND TAKEOVER
Did the project impact student employability?
One Technical Theatre student has been given some employment from the venue; the bands got some great coverage; and a recent Media and Performance graduates was successful in applying for an internship with the New Adelphi Theatre, using her work at HOME as part of the application.
We also have two recent Technical Theatre graduates their first professional job; since then, one of them has been hired at The Lowry, and our photography student made new connections with the performance and music directorate and developed his portfolio.
Were there any challenges?
For the HOMEGround Takeover, three of our student acts had to drop-out due to positive Covid-19 cases. There was a real sense within the whole team of 'banding together' and we were able to replace the acts, update Health and Safety and tech, and amend marketing content within 48 hours. Some industry guests also had to pull out for personal reasons; again, we were able to replace these with our contacts from the New Adelphi Theatre.
We've been able to find ways around each hurdle and change activities, with the focus still being on arts during and after the pandemic. The big change was to make the decision to travel to London to see a live, immersive performance with Level 6 students, as this cohort have been mostly impacted by the pandemic, not performing live until March 2022.
Our experience performing at Brentwood stage was remarkable. It took about a minute to connect with the audience in such a beautiful place, to enjoy live music and a great variety of food.

Guacamaya latin band on Homeground takeover
What would you like to say to the donors?
We can't thank you enough. These funds mean we can do crucial work with students, graduates, and local artists; it means we can be responsive to the opportunities that come our way, that continue to feed our learning community and, in turn, generate more connection, co-creation, and visibility of student work.
These funds have brought huge benefit to what otherwise has been a very difficult two years for our students and graduates. Thank you from all of us.
To learn more about the ways you can support innovative projects like New Adelphi Enrichment Activity: How To Survive through the Salford Advantage Fund, visit Giving To Salford.