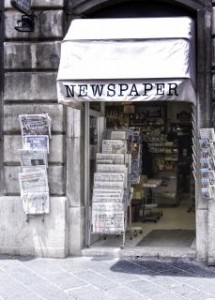 As a recruiter I have gone through a journey. Gone are the days where I could solely rely on newspapers and company websites to find and attract talent. Although these methods are still used, with the growth of the Internet and social media combined with a competitive market, I recognise that social media recruitment is an essential tool to finding top talent. Not only do I recognise this, I am excited by this!
How do we know this?
A global social recruiting survey completed by LinkedIn found that more than 50% of jobseekers now use social media to assist them in their job searches. With this in mind, it is important to understand and develop a social media recruitment strategy. Not only is social media an important recruitment tool to attract and source top quality candidates, it's also an exciting opportunity to create and develop your digital presence.
Social media recruitment: where do I start?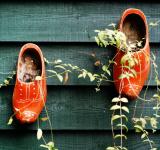 The Search and Social Media Marketing course helped me to figure out where I should start and with all things, its right at the beginning. With my excited shoes on I wanted to race ahead and start building a social media presence but, what this course has taught me, is that my planning/strategy shoes are what are needed to be successful in social media marketing (alongside excited shoes of course).
Quality over quantity
Once you have built a Social Media presence on LinkedIn, Twitter and Facebook it is important that you don't just focus on the number of followers you have, it is the relevance/quality of your followers that really matters. Don't buy your followers.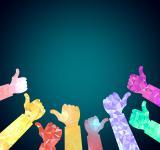 Respond and engage with your followers. Don't be afraid of negative comments/reviews – react to them positively. This shows users that you exist and take a pro-active approach to sorting things out.
Create rich and quality content for each of your platforms. The platforms are different; therefore change your content to match the platform. Don't just share the same content on each platform; you may even lose followers by doing this!
Use a social media management system, such as Hootsuite, as it will do all of the hard work for you and most of all – use social media to drive people to your website.
What's this SEO business?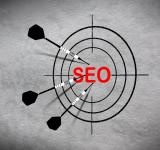 If you would have started a conversation with me 10 weeks ago about on-site or off-site optimisation, you would have been greeted with a very confused face! This course has taught me the importance of not only have a good social media presence (off-site optimisation) but your first goal should be creating a good website with rich, quality content (on-site optimisation). As a recruiter, this course has reminded me that websites are still key for attracting the target user and in my case, top talent.
In a nutshell I now know that good and natural content is KING, as are good quality links and getting keywords right. I have also learnt about some great tools to utilise, such as:
All of these things together should increase your websites Search Engine Optimisation and as a result increases the likelihood of your website being at the top of a Google Search.
If all that makes you feel like I did 10 weeks ago, I would strongly recommend taking this course!
Last but not least…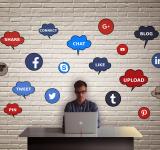 I cannot wait to get started!
If you have any experience of using social media as a recruitment tool, I would love to hear from you. Alternatively, if you would just like to connect lets LinkedIn.
---